Looking for some new chemistry on a hot Summer night? Come to this encounter of Japanese and Belgian poets, Yasuhiro Yotsumoto and Johan Lauwereyns on 25 July (Thursday) in Fukuoka. Both writers and poets will be reading and discussing poetics and cognitive science at a book lovers' bookstore in Tenjin, Fukuoka. 
More information about the event, and signup, here (in Japanese, but the readings will be bilingual).
Jan Lauwereyns
Jan Lauwereyns (born in Antwerp on 13 May 1969) is a writer and scientist. He works as a cognitive neuroscientist at the Kyushu University in Fukuoka, Japan, where he specializes in the voluntary control of attention and decision making. He has published articles in journals such as Nature, Neuron, and Trends in Cognitive Sciences, and the monographs The Anatomy of Bias and Brain and the Gaze with The MIT Press. 
As a multilingual poet, he gained an international reputation for innovative work. Lauwereyns has published single-author volumes of poetry in his native language, Dutch, and in Japanese and English. He has received several prizes and nominations for his work in Dutch most notably the VSB Poetry Prize2012. He was also awarded grants from the Flemish Literature Fund and Creative New Zealand. According to the Flemish Literature Fund, his "analytical approach of poetic subjects produces a remarkable effect: funny, incisive and unsettling all at once. It is a poetry of crackling brain cells"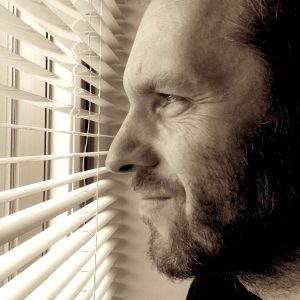 Yasuhiro Yotsumoto
Yotsumoto Yasuhiro was born in Osaka, Japan, in 1959 and grew up mostly in Hiroshima.  Although he was writing poetry in his teens, it was paradoxically only after he moved to Philadelphia in 1986 as a business expatriate and immersed himself in the English language environment that he started fully engaging himself with writing in his native Japanese language.  He published his first collection, A Laughing Bug, in 1991. Since then six collections have been published, including Starboard of my Wife (2006), Conversation Poems: Poetry vs. Living (co-authored with Masayo Koike, 2005), and Golden House (2004). He has won several awards such as the Hagiwara Sakutaro Award in Japan, and his poems have been translated into English, French, Serbian, Romanian and other languages. In addition to poetry, he writes essays, book reviews and short stories for Japanese media. Since January 2006, Yasuhiro has been national editor of Poetry International Web, Japan, introducing contemporary Japanese poetry through English translations (http://japan.poetryinternational.org/). After living for eight years in the United States, he now lives in Munich, Germany with his family.